The Worlingworth Maltings
The Worlingworth Maltings was probably the most important business within the parish from the early 18th century to the end of the 19th century. Producing malt from barley was its principal business, some of this malt going to the Swan Inn, the Crown on Fingal Street and the Worlingworth General Store.
In addition, the owner of the business distributed ale and spirits as far away as Pulham St Mary and Theberton. A list of names of the male owners/occupiers of the Maltings, the Red House and the associated farm is as follows:
Samuel Ray 1656-1738
William Ray Snr 1705-1768
William Ray Jnr 1734-1790
Samuel Ray 1758-1848
Joseph Adams 1785-1845
James Clarke 1784-1844
James Clarke 1820-1909
Alfred Preston 1855-1935
Samuel Ray purchased the Red House from Simon Rowse in about 1718, just two years before the latter's death. The Rowse (Rous) family had owned the Red House for centuries and had been Lords of the Manor. Samuel Ray was also the owner of the cottage that would become the Poorhouse, a bequest he made to the parish shortly before his death.
William Ray Snr. mentions his "Malting House" in his will and there is proof of its origins in the Verow collection of deeds at the SRO. It must have been built earlier than originally thought; probably in the period 1720-1740. There is a possibility that an older building may have existed on the site but the Malthouse mentioned herein still survives to this day (pictured below).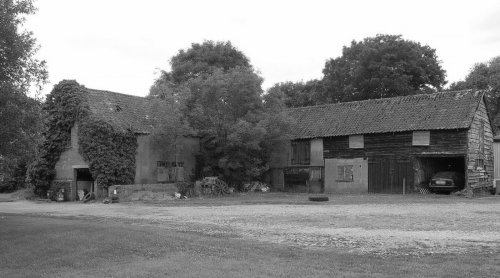 The Maltings and the Red House are inextricably linked together in a history of this parish and many stories exist around these establishments. A water well used to exist in the grounds of the Red House which supposedly gave the cleanest, purest water in the whole of Suffolk.
William Ray, the younger, was alleged to have owned a plantation in Jamaica and died in a carriage on Blackfriars Bridge in London in 1790. Whilst the business undoubtedly flourished in the 18th century, the close of the Napoleonic War in 1815 saw Samuel Ray file for bankruptcy. Shortly after, the occupancy of the Red House and probably the ownership went to Joseph Adams, a yeoman originally from Bedfield but his business also suffered in the agricultural depression of the 1820s.
James Clarke replaced the Adams family as the occupant of the estate and created a business combining malting with spirits and wine distribution. This, combined with Oak Farm and the Worlingworth Stores, allowed the Clarke family to endure the everlasting depressive times of the 19th century. It was said that the Clarkes' dray was heavily relied upon to get their master home from such faraway places as Theberton and Pulham St Mary, although it is hard to imagine this actually being Mr Clarke himself!
The history of the Maltings in the early 20th century is still under research.